In 2012 my book
My apprenticeship in the kitchen
, written in honour of Sidonie Gabrielle Colette was selected for the Gourmand Cookbook International Award in Paris.
Here are the two pages dedicated to it in the Cookbook Collection book
published by Edouard Cointreau.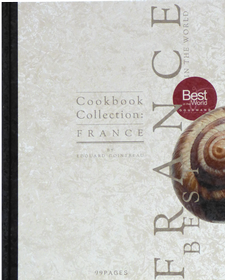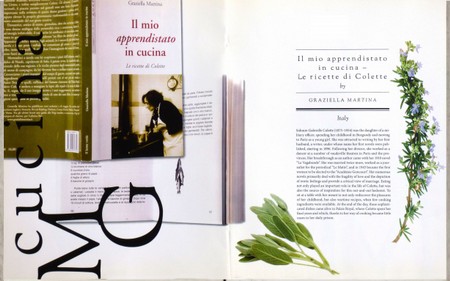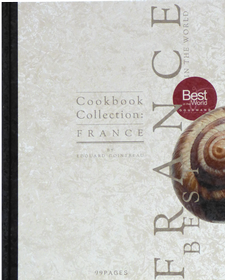 On the evening of March 6th 2012 I took up an invitation by Edouard Cointreau, as did other autors, and headed to the Folies Bergère theatre in order to attend the winners' award ceremony. During the following days, I had a number of chances to visit the Centre 104, where hundreds of gastronomy books from all over the world were on show, and where one could taste delicacies at the various culinary stands.
The famous Folies Bergère
Folie Bergères Theatre
32 rue Richer IX arr. Paris
Inside, there is a seat for me...
Languages from
alla over the world...
Speech of welcome
by Mr. Cointreau...
The winners take the stage...
I get into the Centre 104...
How many books,
included mine!...
I prefer books with more
words than pictures...
No to foie gras,
yes to fromage frais...
A souvenir to take home...
In the evening,
a glass of champagne...
I am very tired,
it's time to go back...